Elevate your home with the best roofing services in the area.
At Roofing By The Book, LLC, we are more than just a trusted company for roofing services. We are partners that help to keep you, your family, and your home safe and secure. Our team is committed to offering the highest-quality roofing services for homes in Charlotte, North Carolina.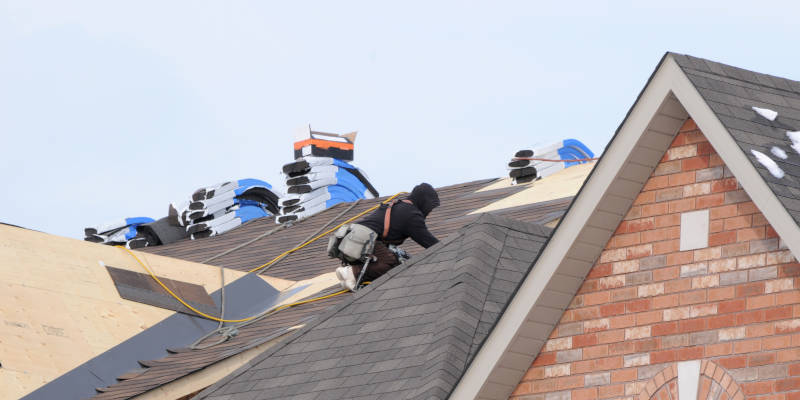 Our mission is to perform our work properly and do things right the first time, every time. Our workmanship is meticulous, and we don't take any shortcuts in achieving spectacular and dependable results. The quality of our work will stand the test of time to protect your home, giving you peace of mind. We are also fully licensed and insured, so you can be comforted knowing that your home is in capable hands. We adhere to the highest industry standards and strict safety protocols, making security a top priority.
Customer service is at the center of our business model. We firmly believe in building strong customer relationships that have a foundation in honest and transparent communication and pricing. When you utilize us for roofing services, you are not only getting a team that can meet and exceed your expectations in regard to workmanship but also a team that genuinely cares about you and your home.
Because we are so confident in our work and attention to detail, we offer a 5-year workmanship warranty in addition to any warranties offered by the manufacturers of the products we use. We stand by our work and know that confidence is reflected in all of the projects we complete.
Your home is a big investment that protects your family. It deserves the best. Whether you need roof installation, maintenance, repair, or replacement, we are an excellent choice for all of the roofing services you may need. Reach out to us today to discuss your needs so that we can protect and elevate your home with exceptional workmanship and service.
---