Protect your home from water damage with high-quality gutters.
Although gutters can serve as a distinctive decorative element on your home, their intended purpose is much more important than you might think. Gutters play an important role in keeping your home safe from water damage. As water glides down your roof, gutters catch it and direct it toward a designated area where it won't damage your foundation or siding. Gutters also help to prevent mold and mildew. So, if you need new gutters installed at your Monroe, North Carolina property, allow us to handle the job.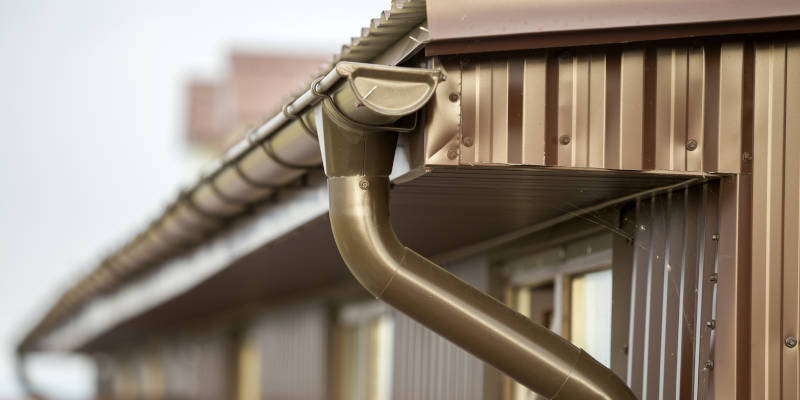 At Roofing By The Book, LLC, we have considerable experience installing rain gutters on various homes. We care about providing the best-quality product, which is why our specialists install 5-inch and 6-inch seamless gutters. These are custom fitted to your roof to ensure fewer clogs and reduce the risk of leaks. Plus, they offer a beautiful, high-end appearance. When we arrive to install your gutters, we will cut them on-site for a perfect fit and fasten them to your roof with precision. We will also inspect our work once we have finished, so you can have peace of mind that your gutters will perform as expected.
In addition to providing gutters, we can add gutter guards to your home. These are designed to keep debris out of your gutters while allowing water to pass through, which prevents clogs and, consequently, water damage.
If you need gutters or gutter services at your property, you can rely on our team for quality workmanship and honest customer service. Request your free quote today.
---
Similar Services We Offer: