We have experience working on many different types of roofs!
When it comes to roofing, there are plenty of options available. Our team at Roofing By The Book, LLC works with several types of roofs, and we're always happy to lend our expertise to our customers. If you're curious about the advantages of different types of roofs, we encourage you to contact our team to learn more about your options. In the meantime, keep reading here to learn the basics of two of the most popular types of roofs: asphalt and metal.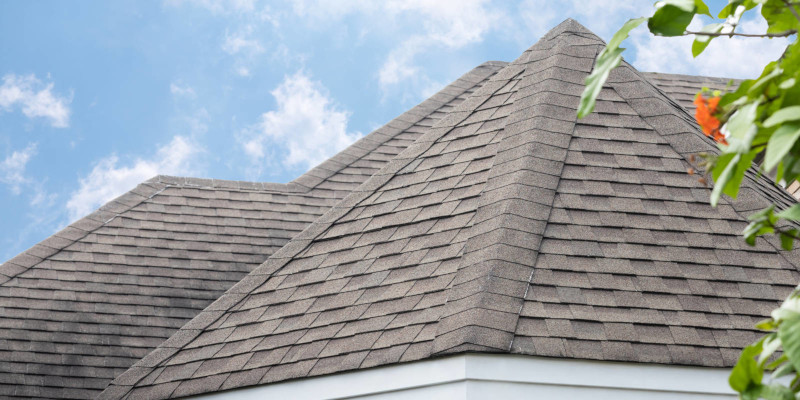 Asphalt shingles have been one of the most popular types of roofs for decades for several reasons. One key benefit is that asphalt shingles are generally more affordable to install than other options, making them a budget-friendly choice for most people. They're also available in a broad range of colors, making it easy to find an asphalt shingle variety that fits your home's unique style and reflects your personal taste. They can be easily installed on all types of roofs, including steeply pitched ones, and it's fairly simple to repair or replace small sections as needed. Asphalt shingle roofing generally lasts between 15 to 30 years with proper care and maintenance.
A second popular option among the different types of roofs is metal roofing. Metal roofs are known for having an exceptionally long lifespan, with properly maintained ones often lasting 50 years or longer. They're also extremely sturdy, and common concerns like rotting, warping, and insect or animal damage are far less likely with metal roofs than with other types of roofs. Metal roofs are also available in a wide array of colors and are a good fit for homes with chic, modern architecture, as well as more quaint and traditional styles.
To learn more about the types of roofs our team can install or work on in the Monroe, North Carolina area, simply contact our office. We take great pride in providing quality roofing services for all our customers, so don't hesitate to reach out to our expert team!
Similar Services We Offer: