We want to help you protect your home with gutter guards!
Your gutters protect your home from rainwater, but what protects your gutters? If you have a property surrounded by trees, you've likely noticed that your gutters tend to clog up rapidly, which can cause significant issues with their functionality and lifespan. In those cases, doing all you can to protect your gutters is important. When you need a solution for keeping debris and buildup out of the gutters of your Monroe, North Carolina home, our team here at Roofing By The Book, LLC can install gutter guards to keep them clean.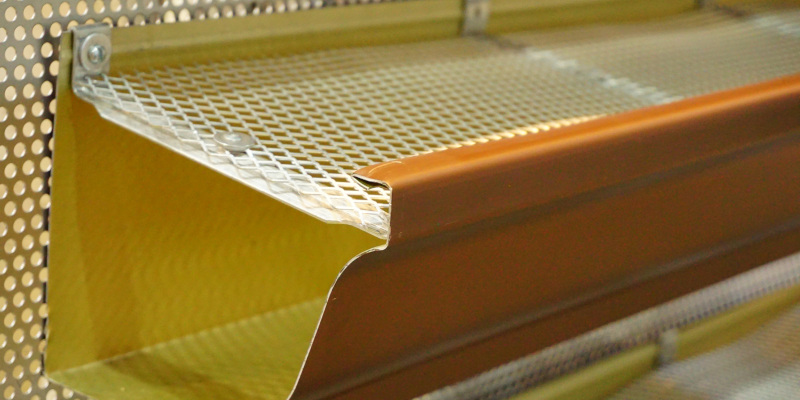 Gutter guards are specialized devices that fit over your gutter system to help prevent leaves, twigs, pine needles, and other debris from making their way into the channel and getting stuck. They're also great for preventing infestations since insects and other pests have a harder time building nests in gutters protected by gutter guards. Our team can assess your gutter system and discuss your options for gutter guards with you, helping you find the right solution to protect your home from water damage created by ineffective gutters.
Another benefit of having gutter guards fitted to your gutters is that they can help cut down the frequency at which you need to have your gutters cleaned. While regular gutter cleaning is still required even if you have gutter guards, you'll likely find that you can schedule appointments less often since your gutters aren't constantly getting clogged up with detritus.
We have plenty of experience fitting and installing gutter guards, and our team will work quickly and carefully to have them on your home in no time at all. You can also count on us to let you know if we notice any issues with your gutters or roofing while we're installing your gutter guards since we prefer to take a proactive approach and help you address small problems before they become large ones.
We offer a 5-year workmanship guarantee, in addition to any manufacturer warranties, on all our work, and we're committed to earning your complete satisfaction. Reach out today to learn more or get started with an estimate for gutter guards for your Monroe home.