Gutter protection is one of the only ways to prevent clogs from forming.
The drainage system on your Monroe, North Carolina home helps to protect the roof and other materials from moisture-related damage. As water accumulates on the roof, the system allows for proper drainage to a designated place on the property. But if the gutters aren't working properly due to clogs, you could end up with water damage to your home and its foundation. The risk of property damage is high when your gutters are clogged, which is why it's so important to ensure that your drainage system is always working correctly.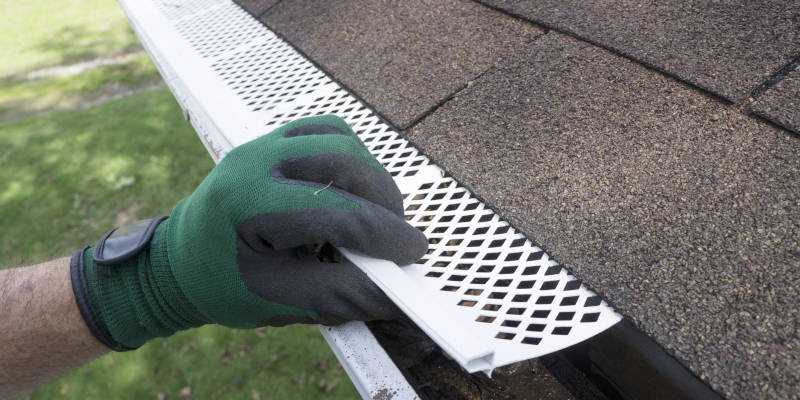 Gutters are open channels that are prone to clogs. Leaves, dirt, grass clippings, and other yard debris can settle in the gutters, preventing water from moving through them properly. Clogs can also increase the weight of the gutters, causing them to separate from the structure. But cleaning out your gutters regularly can be a challenging and time-consuming task. At Roofing By The Book, LLC, we offer a solution that can prevent clogs. Our gutter protection solution is known as gutter guards, and they are a great investment for your structure.
Gutter protection is one of the only ways to prevent clogs from forming. When our technicians install these guards, they will ensure that the guards are performing properly to keep debris out of the open channels. We are happy to provide you with a quote for gutter protection at your home. In addition to offering gutter guards, we can handle other gutter needs that may arise. Our technicians offer gutter installation and replacement. Using high-quality 5- and 6-inch seamless gutters, we'll make sure your home has the right protection. Contact us today to learn more.
Similar Services We Offer: