Your home isn't complete without a gutter installation, and our team is happy to handle the job.
Your home is supposed to protect you from the outside elements like sun, wind, rain, and snow, but it can only do that if it's equipped with the proper accessories. The gutters are an essential part of your home's water defense system, so having them installed properly by a reputable company is paramount. Here at Roofing By The Book, LLC, we know our way around a gutter installation job, and our team would be happy to fit your home with high-quality gutters that will serve you well for a long time.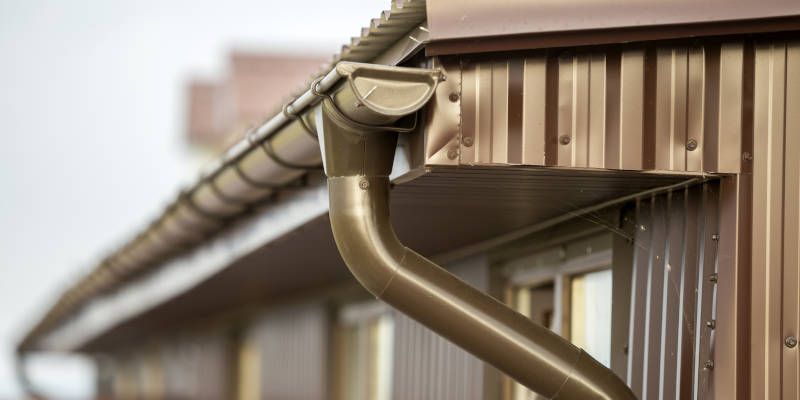 Choosing the right gutters can be a daunting task, but we have plenty of experience and can help you select the best option for your home. We recommend 5 or 6-inch seamless gutters due to their enhanced ability to prevent clogs and blend in with the exterior of your home. During the gutter installation process, our team will custom cut each piece so that it fits your home's dimensions exactly, providing optimal coverage without making your gutters an unsightly addition to your exterior.
After any gutter installation, we always carefully assess the final product to make sure that it all fits together well and will provide the protection you need. If you'd like, we can also add gutter guards to your system for added protection from gunk, like leaves, twigs, and pine needles, and to help prevent insects and other pests from making their nests in your gutters.
Our gutter installations are backed by our 5-year workmanship guarantee, as well as any manufacturer's warranties that may come with the gutters you choose. To get a quote for a gutter installation at your Monroe, North Carolina home or to learn more about our services, contact our office today!