Vinyl siding offers many benefits, and our team will help make sure you reap them all.
Vinyl siding is one of the most popular options for homes, as we here at Roofing By The Book, LLC know well. Our team provides vinyl siding installation and replacement services for customers in and around the Monroe, North Carolina area, and we would be happy to discuss your options if you're considering either of those options for your home.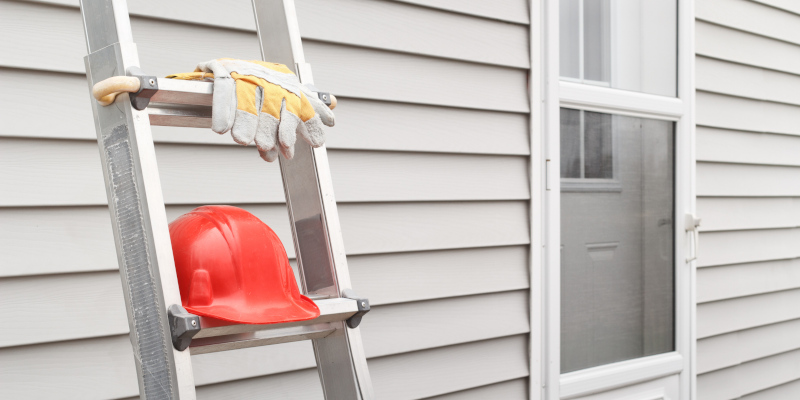 One of the main reasons that vinyl siding is so popular is that it is extremely durable. It's primarily composed of polyvinyl chloride (PVC) resin, which is prized for being weatherproof, strong, and able to keep an attractive appearance for a long time. Unlike wood siding, vinyl siding doesn't easily rot or warp, and it also won't rust the way metal siding is prone to do. Properly installed and maintained vinyl siding can last several decades, and the minimal maintenance is required; routine cleaning with mild detergents is enough to keep it looking great for years.
Another major benefit of choosing vinyl siding is that it's one of the most cost-effective siding types available. You can get gorgeous, easily maintainable siding at a fraction of the cost of many other siding options, and you don't have to sacrifice customization. Vinyl siding is available in a vast range of colors and styles, giving you plenty of choices to reflect your personal taste.
If you're interested in vinyl siding for your home, we would be happy to assist you. Our skilled team can help you find the right option for your needs and preferences, and once you've made your choice, we'll install it with the utmost care and precision. All our services come with a 5-year workmanship guarantee, in addition to manufacturer warranties, and you can also count on us to help you address any problem areas we may uncover during a siding service.
To learn more about the benefits of vinyl siding or inquire about getting a quote, simply contact our office.