Let us install rain gutters to protect your home and improve its appearance.
Your roof is an essential structure that keeps water out of your home, but it can only do so much on its own. Every roof needs a dependable gutter system to catch rainwater and divert it to a safe area where it won't cause damage to the foundation or exterior walls. If your rain gutters are falling apart and in need of replacement, we would be happy to provide new rain gutters for you at Roofing By The Book, LLC.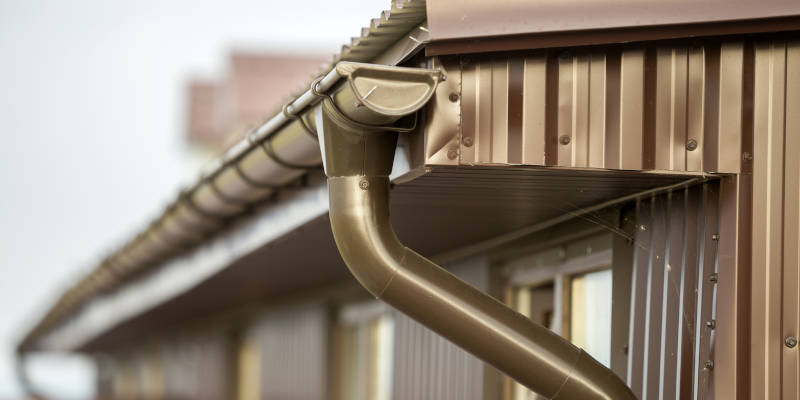 Rain gutters come in many styles, sizes, and materials, so it can be a challenge to choose the right ones for your home. You want rain gutters that will complement your home's architecture, but you also want them to be sturdy and durable enough to protect your home against water damage for many years. We will help you to evaluate your roof to determine the best gutters for your needs. Then, we will remove your current gutters and install the new ones with keen attention to detail, making sure each part is fastened correctly.
In addition to gutter installation or replacement, we can provide gutter protection in the form of gutter guards. Just as there are many types of gutters, there are many types of gutter guards too, but we'll be sure to provide ones that we know offer excellent performance and keep debris out effectively.
If you need new rain gutters for your home in Monroe, North Carolina, don't hesitate to contact us today. We'd be happy to tell you more or provide a quote.
Similar Services We Offer: