Whatever your roofing needs are, our roofers have got you covered.
Is there a leak in your roof causing you to bring out buckets to catch water in your living room during a storm? Are you tired of having to make constant repairs on a roof that's been around for decades? Do you want to stay ahead of any roofing issues by scheduling a professional roofing inspection? Whatever your roofing needs are, we at Roofing By The Book, LLC have got you covered and will send you a certified roofer to handle all of your roofing concerns in Monroe, North Carolina.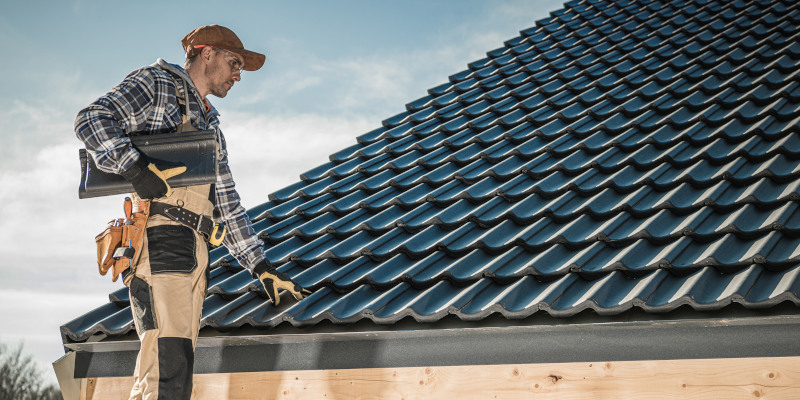 We know all there is to know about roofing. There's a lot to keep in mind about maintaining a roof, knowing what warning signs to look out for during an inspection, and repairing your roof the right way, so that your leak or other roofing issues will be left in the past. Luckily, you can leave all of those concerns to us. Our trained roofers have all of the knowledge and experience necessary to know exactly what to do with your residential roofing situation. You can count on our team to listen to your concerns and properly address them in a way that will leave your roof in a better state than it was in before.
In addition to the standard qualifications, our roofing work is backed up by a 5-year workmanship warranty, so you know that we care about solving all of your roofing problems. Reach out to us today to work with a certified roofer that will meet your roofing needs.