Our team is an excellent choice for all your roofing needs.
At Roofing By The Book, LLC, we are a trusted roofing contractor serving Charlotte, North Carolina. Our passion lies in providing top-quality roofing services with unmatched customer service. We are dedicated to doing things the right way.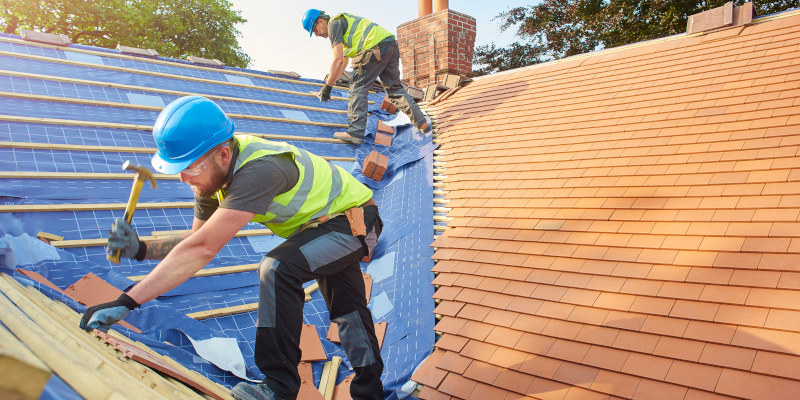 Why choose us for all your roofing needs?
We believe in doing it right: Our team understands the importance of the roof on your home and that it is the first line of defense to protect your home and family. We don't take any shortcuts and are meticulous with our work. We want to execute your project properly and exceed your expectations.
We are licensed and insured: Choosing us for your roofing work means choosing peace of mind. We are fully licensed and insured, so you can be confident that we are more than capable of performing work on your home. We are fully committed to safety and adherence to the highest industry standards.
We have a customer-centric approach: We are deeply dedicated to forming strong customer relationships and providing exceptional customer service. Honesty, transparency, and fair pricing top our list of values. We are here to guide you through your roofing project and are happy to answer any questions to make sure we are all on the same page.
We believe in our quality work: In addition to the product warranties offered by manufacturers, we offer a 5-year workmanship warranty. We stand firmly behind the quality of our work and are confident in what we do.
Your roof deserves nothing less than the best. As a licensed roofing contractor, we have the ability, knowledge, and drive to take care of all your roofing needs. If you need installation, maintenance, repair, or replacement, we've got you covered. If you need a roofing contractor that aligns with your expectations of honesty, integrity, and top-notch workmanship, give us a call!
---